Adande
Based in Lowestoft, Suffolk, Applied Design and Engineering (Adande) was founded by Ian Wood and George Young as an HVAC engineering consultancy specialising in industrial ventilation, refrigeration and air conditioning for the offshore oil, gas and petrochemical industries.
The Adande Refrigerated Drawer system was the brainchild of the two consulting design engineers who were frequently asked by chefs working on North Sea oil & gas rigs to provide fridges and freezers that would hold temperature. With staff on the rigs being fed day and night, the fridge & freezer doors were in constant use. With chefs working 24/7, the problem of cold air falling out on each door opening was leading to food spoiling and being thrown out – a very expensive hobby for any caterer!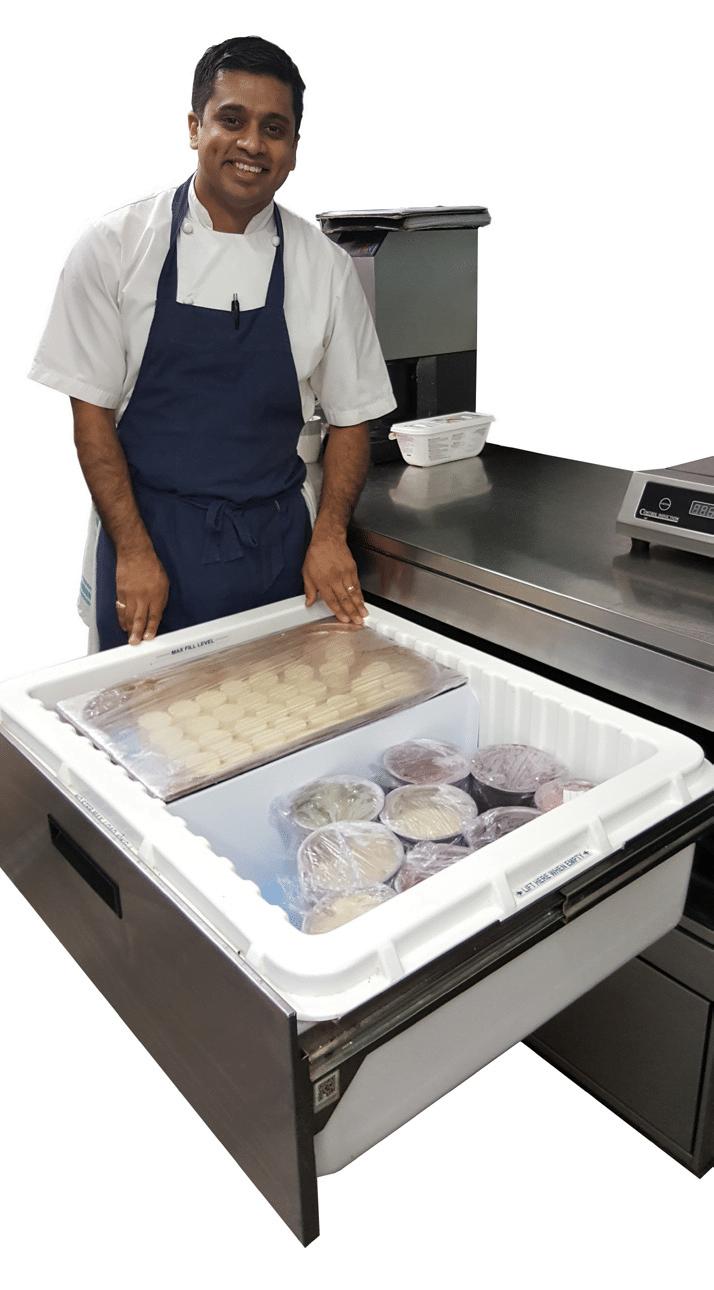 The co-founders of Applied Design and Engineering Ltd (brand name 'Adande') thought through this problem, coming up with a patented solution that has evolved into today's Adande Refrigerated Drawer – a modular unit that has now proven itself with caterers in all segments of the market.
The Adande Refrigerated Drawer has won various awards, for innovation and sustainability, the most recent being the FCSI's Worldwide 2010 Award for 'Manufacturer of the Year'. It is one of a number of innovative refrigeration designs which provide superior cold storage conditions, using less energy, than traditional refrigeration designs.
Working with customers and development partners on refrigeration projects, Adande's research and development team continually extends the range of products that use the core, groundbreaking technology.
The company is also working on a range of technologies applicable to the refrigerated retail display market which will eliminate "cold aisle syndrome", saving up to 50% of energy usage whilst still offering easy access to the products on display.
Adande has licensed the patent protected refrigerated drawer technology to global manufacturing and marketing partners in selected markets and we would be interested in hearing from any companies able to work with us to achieve our goal of global coverage.