Member Benefit
Nutcellars Macadamia – The Queen of Nuts
Macadamia nuts are said to be the most virtuous and versatile of nuts, as well as being tasty, healthy and sustainable.  The 'Queen of Nuts' have a unique crunchy, buttery texture.
Nutcellars macadamia nuts are from smallholder farms in Malawi, the fifth largest producer of macadamia nuts in the world.
Macadamia nuts are among the healthiest in the world, with unrivalled levels of monounsaturated fats – they will be an absolute star on your menu, especially with food trends pointing to plant-based and vegan food for 2020.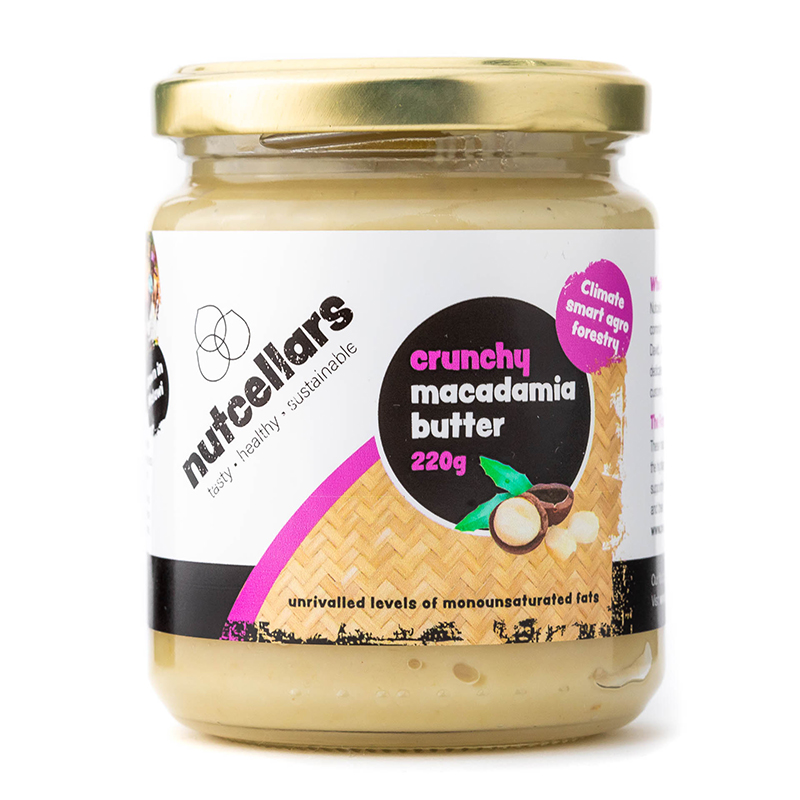 Macadamia nuts are extremely versatile and can be used in both sweet and savoury dishes and their subtle taste works well for pesto, dukkha dipping sauce, cookies, brownies – the scope is endless!
Many top UK chefs are using this wise little nut in a myriad of award-winning desserts and they are said to be one of the Queens favourite snacks – not so much a snack fit for a queen, as a snack that keeps the Queen fit as the nutritional value of macadamia nuts is off the scale.
Chefs, in buying and using Nutcellars macadamia products, you are not only innovating menu trends, but directly supporting the farmers in Malawi, enabling them to buy more trees which gives them more security against increasing climate shocks. Some farmers even supplement their family's mainly maize based diet with macadamia, providing much needed healthy fats.
The Offer
Nutcellars has joined forces with The Chefs' Forum to bring you an exclusive Member Benefits offer: Just use TCF25 at the checkout to get 25% off all orders over £25 of Nutcellars macadamia products.