Have You Ever Wanted to Work for Yourself?
Restaurants shut, kitchens closed, locked down. The pandemic hit hospitality hard and gave chefs an opportunity for reflection. The long hours, the hard slog, the difficult conditions. If that was you and you're thinking of taking the plunge into self-employment then there are a number of options waiting for you.
One of the most interesting is setting yourself up as a subscription service. To do this you can use a new tool called Subkit. This is an online service that enables you, the chef, to begin a business by subscription. So you can write, video, teach, send food parcels, recipes and more and the platform generates all the back-end and does the heavy lifting.
Subkit has everything you need, all in one place, to grow a food focussed business using subscriptions.
With Subkit, you'll be able to:
host subscriber-only articles, videos, and sessions
receive and manage payments
schedule and host events (virtual & IRL)
build your very own subscription plan
grow your audience
You'll also have access to an in-house team of subscription experts, who can help you build the perfect subscription plan for you and your audience.
Want to offer your cooking expertise as a subscription to foodies and future potential master chefs? Subkit can help you build a subscription for that.
Want to offer regular recipes, video classes, and cookery courses? They can help you build a subscription for that. (And more!)
The best part, though? You keep 100% of what you earn. Subkit never takes a cut from your revenue.
Subkit offers you a suite of intuitive tools that can help you build and grow your business, including:
professional looking profile
email marketing (build, send, and use email segmentation to track and convert your potential customers)
on-site blog with video on demand functionality and storage
subscription plan building
integrated calendar and booking functionality
session-building (schedules events and classes that customers can book as part of their subscriptions)
on-site payments, with Stripe integration
Beyond that the catering industry is filled with opportunity for those with a desire to work for themselves. Here's a few examples:
Lockdown changed a lot of minds about ordering in restaurant food and buying goods and services online. Businesses like By Ruby and PEP Kitchen, both ready meal producers – one fresh, the other frozen – were both set up by ex-chefs. Both businesses are now up and running and successful but were founded on solid principles.
By Ruby was set up by two young chefs with experience in creating ready meals for affluent customers in Chelsea. They worked in a restaurant that had a ready meal offer. All they did was do it themselves.
PEP Kitchen was created by two chef friends who had experience selling vegan and vegetarian street food. They took their best dishes and started selling frozen ready meals. It was a slow start but now they're thriving.
The point is discovering what you are good at, what your real knowledge is and what you can do easily that doesn't not require a huge amount of risk and capital outlay.
If you want to open up on your own then take a look at the brilliant Normans Cafe in Tufnell Park. This is a greasy spoon done properly. It was set up in 2020 by chefs who wanted to do things their way. They now have a thriving business in a cheap premises and 12k followers on Instagram. They are well on their way to opening a second.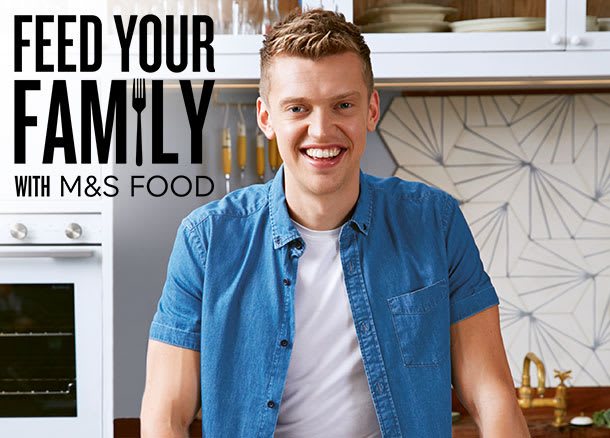 Or do you think you are good-looking and young and fresh? Chris Baber, from Hexham, won a series of Yes, Chef and hasn't looked back since. He now writes recipes for Marks & Spencer. He took his prize and went off to learn his skills with Atul Kochar before reinventing himself as an influencer on Instagram and was picked up by M&S. He now has 154k followers on Instagram.
What we're saying is that the traditional chef role is just that: traditional. But that doesn't mean that you have to have that life. You can create ready meals, teach children, become an influencer, start a café, sell bread, make pasta, gelato and all sorts of other things. Or you could start an allotment and blog to go with it and turn yourself into a journalist.
The truth is that within you there is a creative force that needs to express itself. The secret is being honest enough to know what is you and what is you trying to do what someone else is doing better.
Look at chef Dan Cox. He had won The Roux Scholarship. He was a head chef for Simon Rogan. But he liked growing vegetables. So, in the end in, he packed it in and headed to the South West to run a farm. 10k followers on Instagram.
To find out more about how Subkit can help you and your culinary forward plans, visit www.subk.it/Chefs